Furniture, like everything in life, has its origin and stages of evolution; it starts from a specific point in history that defines its characteristics and functions and finishes up at a current phase that sometimes differs too much from its beginnings.
Actually, furniture has a long history and a varied one also due to the multiple civilizations it passed through; It has been transformed and modified many times to reach its present state and position.
Definition of Furniture
Furniture refers to objects and entities created to make people live comfortably. The most basic ones are tables, chairs, beds, cupboards, desks, and all other objects that are intended to support or achieve human activities.
Furniture is considered to be a sort of art that is highly functional and decorative at the same time and it can be made from several kinds of materials like metal, plastic, or specifically wood.
Furniture History (a Glance from the beginning till present)
It was evident, that furniture existed since the early ages; In prehistoric times, especially in the Neolithic Period when the caveman was still learning to farm, the houses and their furniture (such as dressers, beds, etc …) were originally made of stones.
The stone-built Neolithic settlement of
Skara Brae
located in Scotland is a live proof of that era, where it was found some evidence of the primitive furniture utilized, which was made of stone.
In the archeological site, a what-it-looked-like assortment of stone cupboards, beds, seats, and even dressers was excavated there (see Fig.2 below) and are believed to belong to this age, which was clear proof that furniture has been used since the beginning of time.
Then came the Ancient Egyptian civilization, to which belongs perhaps the favor of creating the closest to today's modern furniture. (See Fig.3)
Pieces were discovered and have been estimated by scholars as dating from the 8th century BC.
But as we all knowledge the social differences that dominated the old Egyptian community, the rich people were residing in comfortable and luxurious houses with wooden
furniture, while the poorer stayed in mud houses with furniture of stone.
In fact, the oldest surviving pieces of furniture are from Egypt. Some were decorated with gold and others were very simple.
Many of these pieces resemble the furniture of today in looks and construction.
Next on the list are the Romans and their ancestors the Greeks; Actually and for a reason unknown the furniture was only found in paintings and pottery.
They also have a big resemblance to the Egyptian old style but may differ in functionality.
For instance, stools called Kilsmos benefit now from a back to provide more comfort for its user. Jewels and ornaments were also existing on the borders of stools that reflect the wealthy state of the owner.
The Greek civilization, in addition, created wooden furniture, but it was targetted on dressers and couches; which they used as beds and for resting.
The Roman furniture used various materials including bronze, marble, and precious metals, and yet, designs were more functional, practical, and complex. It was still a symbol of social status and considered a work of art.


Later on, and after a recession period, came the Italian and French Renaissance which featured a new furniture style with more engraving works, and painting in their decorations.
The various ornament made from stucco was more present in Italian than the French design.
For the first time, the upholstery was introduced to the industry where chair seats were executed with leather or fine textile (see Fig.4 aside for more clarification).
Mattresses holders' ropes are now the new feature of beds.
On the other side, French Renaissance pieces were characteristic of their less engraving, usage of columnar legs, and were more delicate.


English furniture had even less carving evidence, with the oak wood as the material of choice.
Good to note, that the labels adopted by the furniture styles were influenced by political powers. For example, when the political power shifted to France, the prominent styles were named after the kings:

Turning back to the English furniture, styles were named after the Kings and Queens. We saw this in

Queen Anne, William & Mary, or English Georgian (after King George) styles. However, during the mid-1700s the furniture styles were named after the designer's name, which was more logical and fair.
The main trend of the Renaissance age was when the
Baroque
furniture designs match the
Baroque
buildings (See an example of Baroque Buildings in Fig.5 below)
Fig.5- Example of Baroque buildings with its hard work of carving, and at the upper-left corner is a piece of Baroque furniture with a big resemblance to the building carving, Photo: www.thoughtco.com
In the 17th century, the French Baroque style was still evolving with the reign of Louis XIV, where big changes in furniture design occur; modifications were made by the usage of spiral legs, curved fronts, and ornament carvings. Chairs have now high backs instead of upholstery like it was previously in the renaissance period. Tables, chairs, and wardrobes were decorated with inlays of metal, wood, and tortoiseshell.
In general, researches on styles and designs over the centuries are quite interesting. Those that related to the middle-ages were usually heavy and fully ornamented with carved designs.
The 18th century witnessed the rising of William and Mary, Queen Anne, Chippendale, Hepplewhite, and Federal designs where the most styles were named after their own designer as we did mention earlier in this article.
So, those are new furniture styles that appear within this period of time.


The cabinetmaker was raised to the artist level as furniture had more finished talents and sophisticated designs to achieve.


The 19th century was tagged by the Industrial Revolution and the beginning of the revival of numerous styles such as Gothic, Neo-classicism, Rococo, and others. Furniture was made less expensive for the working class as wide production was now available for the public. The introduction of the Aesthetic movement, a European community that valued the doctrine of aestheticism in relation to literature, was the main event that flagged this period; This movement supports the belief or the idea of taste and beauty above everything.
Furthermore, movements started to float to the front, calling for the return of Arts and Crafts because of the need for handcrafted furniture.
Fig.7- Funiture (chair) evolution through the ages, Pho
to: pinterest.com
By the first three-quarters of the twentieth century, the age of Modernism, Art Deco, and Pop Art came up to the face. This movement was a cross between traditional and modern tastes.

Then, the eco-designs, as its name indicates, i.e executed with environment-friendly materials, started to become popular and the demand for them grew year after year. This century had the most variety in creating styles and designs. Using various methods and more materials than ever before set this period apart from any other time.
Practically an infinite number of styles were created.
Types of Furniture
For ease, furniture is divided into categories according to its functionality, or the usage they were designed and manufactured to provide.
For instance, storage (cupboards), seating (chairs, sofas, etc), surfaces (tables, desks, etc), lying or sleeping (beds, recliners, etc), entertainment (pianos, etc), and others (lamps, garden furniture, etc.) Those are examples of function names followed by the corresponding fixture.
Finding the Right Style for You and Your Home
You are right to feel somehow disturbed when it comes to choosing the proper style for your home since there is an infinite number of styles in the market today.
It goes without saying that the right style for you is the one that makes you feel comfortable at home after a long day of stress at the office. And the relaxing act can be obtained by two majors: the physical and the visual relaxing effect.
So, how do you decide which is the right style for you? Here are some answers that might help…
Is your lifestyle more formal or casual? How much do you entertain? How many visitors you get per day and where do you host them? How much do you intend to invest in renewing your furniture? Is your space wide or tiny?…
Actually, there are many more queries that may enlighten your steps in choosing the right style for your furniture. For example, if you are a formal person that does not entertain a lot, then the traditional furniture styles should be your best choice; Taking into consideration the fact that traditional furniture includes more ornament details and more carving work which may contain handcraft painting as well, will increase its price dramatically.

On the contrary, if your lifestyle is more relaxing and comfortable you might prefer casual over formal styles such as Country French, English Cottage, Shabby Chic, etc …
If you are an ordered person, then you might shift for the organized space, such as Art Deco and Mid-Century, that is making a come-back you should stop by and consider it.
Traditionalist but also like contemporary styles, you may be interested in the Transitional style, which mixes a traditional element along with another contemporary component to produce a new style: The Transitional.
Not an accessories and heavy ornamental stuff lover? The
Scandinavian
style is what you are looking for because it minimalizes the usage of decorating items and multi-craving to bring you the simplest model ever. (see illustration below for more details)
In the end, we will be working on the hypothesis of a combination of two different styles in case you and your partner may have opposite styles in mind. This procedure is called an Eclectic style. Eclecticism is a nineteenth and twentieth-century architectural style in which a single piece of work includes a mixture of elements from previous historical styles to create something new and original.
Whatever the style you choose for your space, is it traditional, modern, or else, the most important feeling is the synchronization it generates between all the components of the room and you, where everything works together in perfect harmony, … and because where there is harmony, there is peace and comfort.
ENJOYED THIS POST? NEVER MISS OUT ON FUTURE POSTS BY
FOLLOWING US
*THIS ARTICLE MIGHT CONTAIN SPONSORED OR AFFILIATE PROGRAM LINKS. WE MIGHT GET A SMALL COMMISSION ON YOUR PURCHASE AT NO EXTRA CHARGE TO YOU.


Books Recommendation
by
Robbie G. Blakemore
For designers who need stylistic information regarding historic periods, this book is very well organized and thorough. For students, this book offers the possibility of owning a history text without purchasing a general text that makes history only a small part of the information.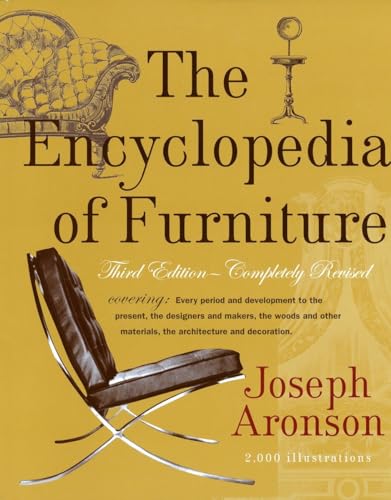 by
Aronson, Joseph
A completely revised edition, covering every period and development to the present, the designers and makers, the woods and other materials, the architecture and decoration. 2,000 photographs. Glossary. Bibliography. Index. Completely renewed! Buy it
here
.
by
Morley, John.
Surveys the history, style, and design of furniture from ancient times to the present, presented with more than 600 photographs and drawings. Check it
here
and read more.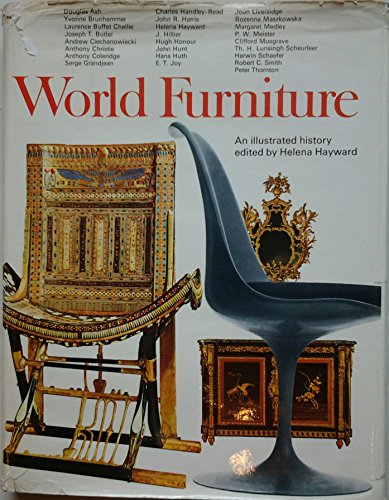 by
Hayward, Helena.
Fabulous illustrations and history of furniture throughout history. A comprehensive historical survey of furniture of different eras from the major countries of Europe is profusely illustrated with pictures and photographs. Find it out
here
.
Do you like it? Thanks for sharing it!